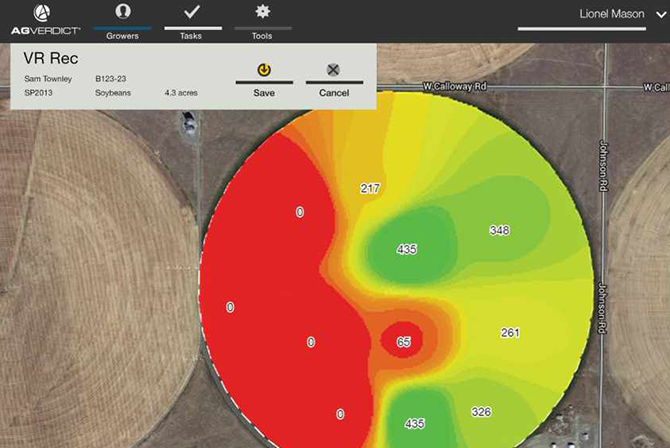 CLIENT: Wilbur-Ellis
INDUSTRY: Agriculture
ROLE: UX Director, HARMAN
LOCATION: International

AgVerdict is a powerful software platform offered by Wilbur-Ellis that spans the entire practice of precision agriculture. Our team of 80 engineers and UX designers spent over a year researching, prototyping, designing, building, testing and deploying this all-inclusive tool. Features supported included field mapping, scouting, plant nutrition management, soil sampling and soil analysis, food safety compliance, application management, site specific data, long term record data storage and comparisons, all housed within iOS apps for iPad and iPhone and a desktop portal.

This was an incredible project to lead the UX design initiative on, and allowed us the rare opportunity to conduct ethnographic field research in farms and facilities across America in 5 states. I was ecstatic that the client understood the value of a design thinking process and was eager to conduct qualitative research.

A detailed description of the iOS application and entire technical system can be found here.
Tellous LLC - Seattle, Washington