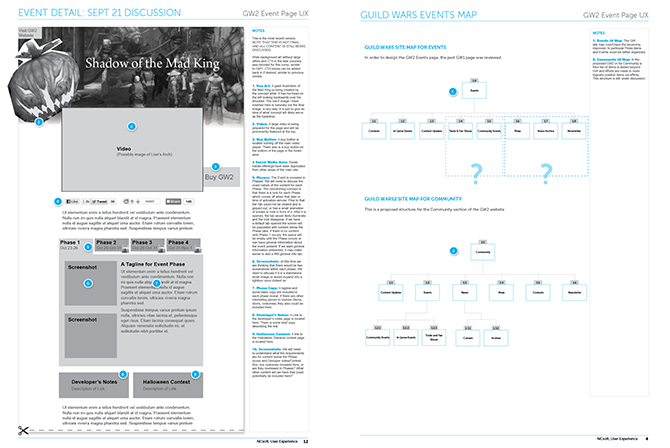 CLIENT: ArenaNet / NCSOFT
INDUSTRY: Online Gaming
ROLE: Lead UX Designer, ArenaNet
LOCATION: International

Guild Wars 2 is published by ArenaNet, one of the studios owned by South Korean MMORPG publisher NCSOFT. In my role as UX Lead on the www.guildwars2.com website I worked in a number of roles, among them Information Architect, Usability Test designer/facilitator, UX strategist, UX designer (wireframing, storyboarding, persona building, etc).

GW2 was the fastest selling MMORPG of all time, doing a million dollars worth of business a day during the intial month of its launch in August 2013.
Tellous LLC - Seattle, Washington