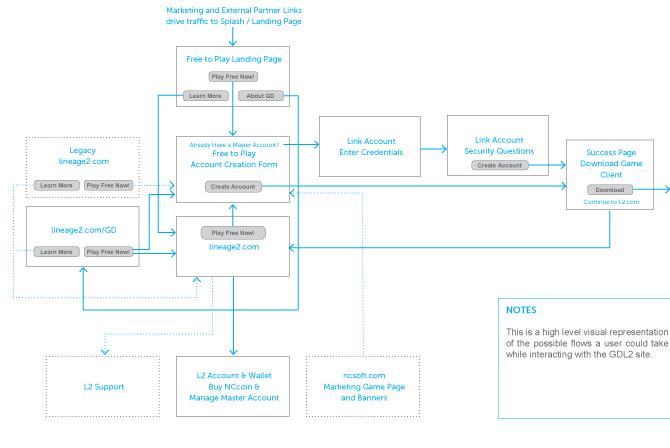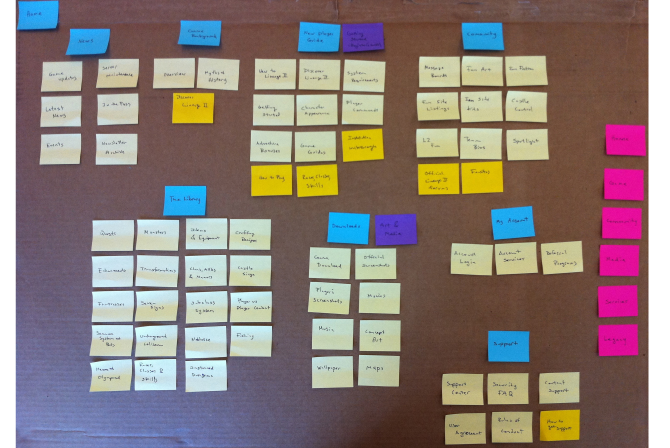 CLIENT: NCSOFT
INDUSTRY: Online gaming
ROLE: Lead UX Designer, NCSOFT
LOCATION: International

In the role of Lead UX Designer at NCSOFT, I was responsible for all elements of the UX design planning involved in creating a great website experience for hundres of thousands of gamers. On the Lineage 2 Free to Play website project, my tasks included card sorting, site mapping, information architecture, taxonomy, wireframing, and prototyping elements using AIR. I also took special time to help the team understand various cultural dimensions related to the many nationalities of our users.

The number of active users and revenue more than tripled following the website redesign and move to Free to Play. Brand and execs were extremely happy with the results, and considered NCsoft's first transition of a subscription title to Free to Play to be a tremendous success.
Tellous LLC - Seattle, Washington